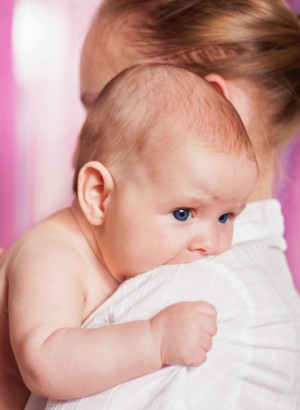 A new study published in the Journal of the American Academy of Child & Adolescent Psychiatry suggests the children of mothers who took selective serotonin reuptake inhibitors (SSRIs)—a common antidepressant—during pregnancy are more than four times as likely to be depressed by age 15.
The study comes in the wake of an ongoing debate about the later effects of antidepressant use during pregnancy. In 2015, another study found a small increase in the risk of autism among children whose mothers took antidepressants during pregnancy. Further research found no increase in the risk of either autism or attention deficit hyperactivity with maternal antidepressant use.
Some evidence suggests depression itself is a risk factor for autism and other issues. It can also interfere with maternal bonding and undermine the health of the pregnancy.
As doctors continue to weigh the risks and benefits of antidepressant use during pregnancy, pregnant women may struggle to make healthy decisions for themselves and their babies. A Washington Post piece published this week chronicles this struggle in a woman who opted for antidepressants to cope with prenatal depression.
Last month, North Carolina enacted a bathroom law that many activists have called discriminatory. The law requires people to use the public restrooms that accord with their birth certificate, not their gender identity. As a result, transgender people who have begun their transition, those who do not have a gender identity, and people who visibly appear to be the sex with which they identity, may be forced to use a bathroom that feels unsafe to them. PayPal Holdings Inc. canceled its plans to invest $3.6 million into a global operations center in the state, citing concerns about the new law.
schizophrenia
who exercised regularly or who participated in regular cognitive training performed better on a test of cognitive skills.
Fourteen percent of veterans reported experiencing suicidal thoughts over a two-week period at least once during a two-year study published in the Journal of Affective Disorders. Just 35% of those who reported suicidal thoughts in 2013 had received mental health treatment.
Drugs used to treat addictions to nicotine and other substances might effectively treat sugar addiction, according to a study published in PLOS ONE. Like some other drugs, sugar can elevate dopamine levels. Some animal studies also suggest high sugar consumption is linked to neurological and psychological issues. According to the study's authors, drugs already approved by the FDA, such as varenicline, might treat sugar addiction.
Workplace bullying can lead to depression, anxiety, and posttraumatic stress, but it is still poorly understood. Bullying victims may face blame for their victimization, including the assumption that they are weak—even when research suggests intelligent, well-liked workers are often bullied. Bullying may include needless criticism, making it impossible to correctly do the job, gossip and rumors, belittling or sabotaging work, and other attempts to undermine confidence and performance. Bullying victims can seek help from mental health providers and may also find assistance from a human resources department. Documenting the bullying can also be helpful, particularly when bullying victims plan to file formal complaints.
Several social and institutional factors—including criminal justice responses, self-esteem issues, and fear—inhibit the ability of domestic violence survivors to leave their abusers. Domestic violence courts and other community-based measures could aid the 1 in 3 women and 1 in 4 men who face abusive relationships. Research suggests the criminal justice system's response may be the biggest factor inhibiting the ability of victims to leave. Victim service centers may reduce some of these barriers by providing survivors with safe options as they pursue long-term solutions.
© Copyright 2016 GoodTherapy.org. All rights reserved.
The preceding article was solely written by the author named above. Any views and opinions expressed are not necessarily shared by GoodTherapy.org. Questions or concerns about the preceding article can be directed to the author or posted as a comment below.