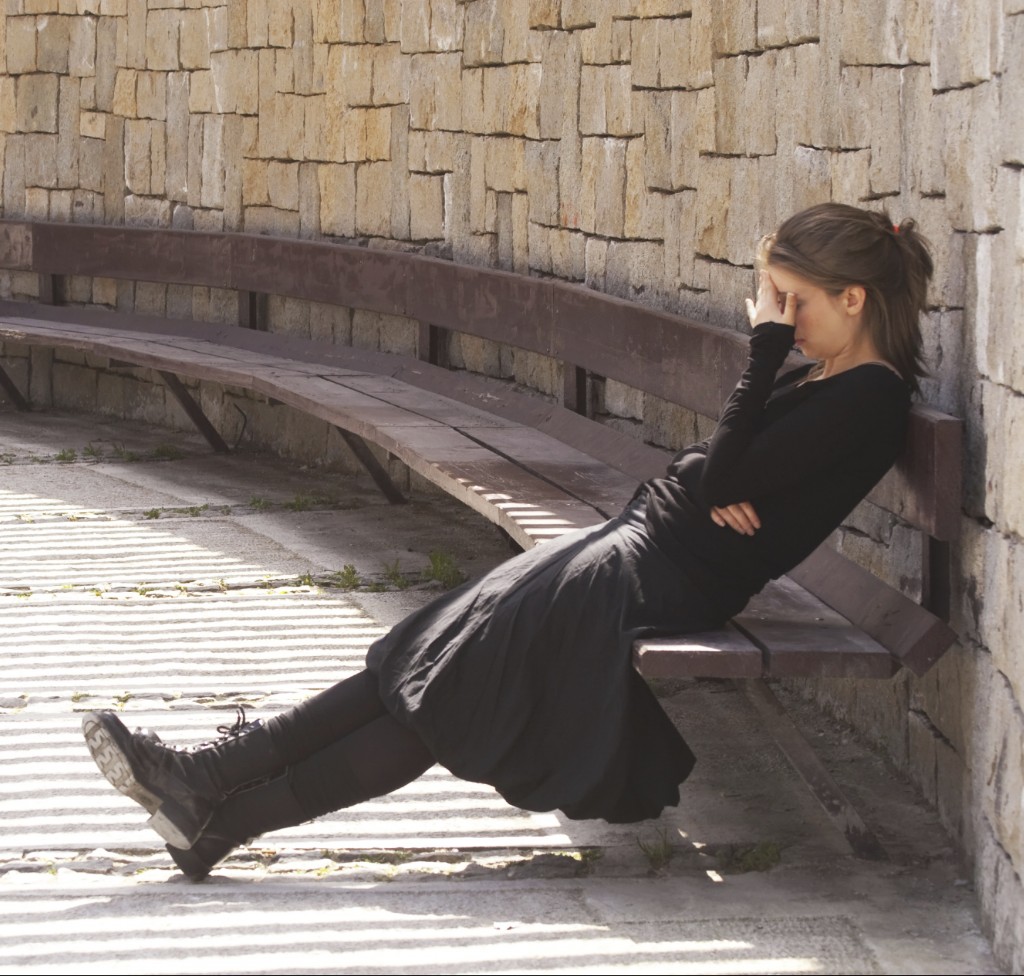 Researchers have long struggled to differentiate the depression associated with bipolar from the depression that comes with major depression. A new study suggests that the sadness associated with depression and bipolar is different, though.
Researchers compared 42 people with depression to 35 with bipolar. The control group consisted of 36 people without either condition. The researchers then showed participants photos of people feeling various emotions while the participants were hooked up to a functional magnetic resonance imaging (fMRI) machine. Participants were then instructed to either feel the emotion depicted in the photo or to distance themselves from the photo. Those with bipolar had more difficulties regulating happy and sad emotions when they felt "normal." When they were depressed, both groups performed about the same.
The brain scans revealed significant differences in emotional regulation. Bipolar participants who weren't depressed had more brain activity in a brain region called the dorsolateral prefrontal cortex. This area is thought to be involved in the regulation of emotions, suggesting that bipolar brains may have to work harder to control their emotions. When they were depressed, bipolar participants had decreased activity in this brain region.
Welcome to Me is a new movie that features a woman with borderline personality who creates a talk show about herself. The results are predictably painful to watch, from the moment she enters the set on a swan float and right up through her public discussions of her most painful moments. At first, viewers may laugh at the protagonist's struggles, but as her pain becomes more real, the movie begins to show the multiple sides of life with a personality disorder.
Traci Ruble and Lily Stone, two San Francisco area therapists, are working to destigmatize therapy and mental illness. In honor of Mental Health Awareness Month, the pair offered 15-minute therapy sessions to passersby, and managed to organize two dozen therapists and two nuns to do the same. The project, funded in part by a Kickstarter campaign, has already drawn the interest of other cities, and Stone and Ruble say they may make it an annual event.
According to the World Health Organization, the measles vaccine may provide additional immunity to some other infections. Initially researchers thought this benefit was the product of the short-term immunosuppression that results from the vaccine. Now, though, the WHO suggests that the vaccine could improve the immune system for as long as five years. In countries where measles vaccines are widespread, the injection has decreased childhood mortality by 30% to 50%. In impoverished areas, the figure may be as high as 90%.
The World Health Organization (WHO) is encouraging journalists to avoid the use of emotionally charged disease names such as swine flu and Rift Valley Fever. According to the organization, these names can increase the stigma associated with a disease, in addition to insulting the people, places, and animals for which the disease is named. The WHO's guidelines for naming future diseases now suggest that the names should not include names of people or geographic regions, animal or food names, or "terms that incite undue fear."
A red, flushed face can be a telltale anger giveaway, but a new study suggests that wearing red clothes may have the same effect for men. When 100 study participants looked at photos of men in red shirts, they rated the men as more aggressive than those in gray or blue shirts.
Last fall, Creed's Scott Stapp released a controversial video in which he claimed he was penniless and that his family was connected to the terrorist group ISIS. Though some viewers reacted with derision, others expressed concerned for Stapp's mental health. Now, the singer says he is bipolar and that he was experiencing a psychotic break brought on by substance abuse. He says he's now working through his issues with the help of therapy and a 12-step program, and that his sobriety is his first and most important priority.
© Copyright 2015 GoodTherapy.org. All rights reserved.
The preceding article was solely written by the author named above. Any views and opinions expressed are not necessarily shared by GoodTherapy.org. Questions or concerns about the preceding article can be directed to the author or posted as a comment below.