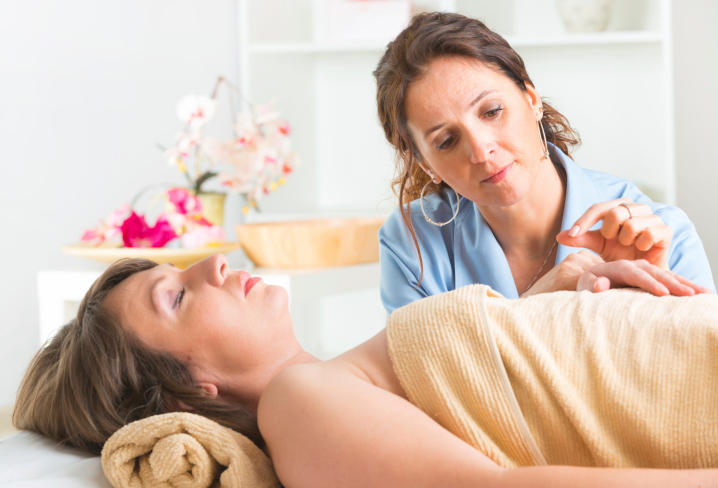 A variety of studies suggest that acupuncture can successfully treat mental health symptoms such as depression, but it remains an "alternative" remedy, not a mainstream one. Research from the Georgetown University Medical Center may be about to change that. A recent animal study suggests that acupuncture has a mechanism of action similar to that of some psychiatric drugs.
How Does Acupuncture Work?

To test how acupuncture might work, researchers worked with rats that had been exposed to chronic stress, a condition that can produce symptoms similar to those associated with depression in humans. The team administered electro-acupuncture to an acupuncture spot known as stomach meridian point 36 (St36). A second group of rats underwent acupuncture not targeted to an acupuncture point, while a third received no acupuncture at all. A fourth group was not exposed to chronic stress or acupuncture.
In both trials, researchers found that the rats who underwent acupuncture administered to St36 saw a decrease in activity in the hypothalamus-pituitary-adrenal (HPA) axis. This stress pathway in the brain plays a key role in mood, as well as immune system function and chronic pain. Rats who underwent acupuncture also produced fewer stress hormones—something some antidepressants and anti-anxiety medications also do.
To further demonstrate the power of acupuncture, researchers also gave the rats a drug designed to block the effects acupuncture has on the HPA axis. When the effects of acupuncture were blocked, stress hormone production was the same across all groups, suggesting that acupuncture's effectiveness is due to its effects on the HPA axis, not some other mechanism of action.
The study team argues that acupuncture can both mitigate the effects of chronic stress after it occurs and protect against some of the physiological effects of stress.
References:
Acupuncture has 'similar mode of action to psychiatric drugs' (2015, July 22). Retrieved from http://www.medicalnewstoday.com/articles/297067.php
Röschke, J., Wolf, C., Müller, M., Wagner, P., Mann, K., Grözinger, M., & Bech, S. (2000). The benefit from whole body acupuncture in major depression. Journal of Affective Disorders, 57(1-3), 73-81. doi:10.1016/s0165-0327(99)00061-0
© Copyright 2015 GoodTherapy.org. All rights reserved.
The preceding article was solely written by the author named above. Any views and opinions expressed are not necessarily shared by GoodTherapy.org. Questions or concerns about the preceding article can be directed to the author or posted as a comment below.