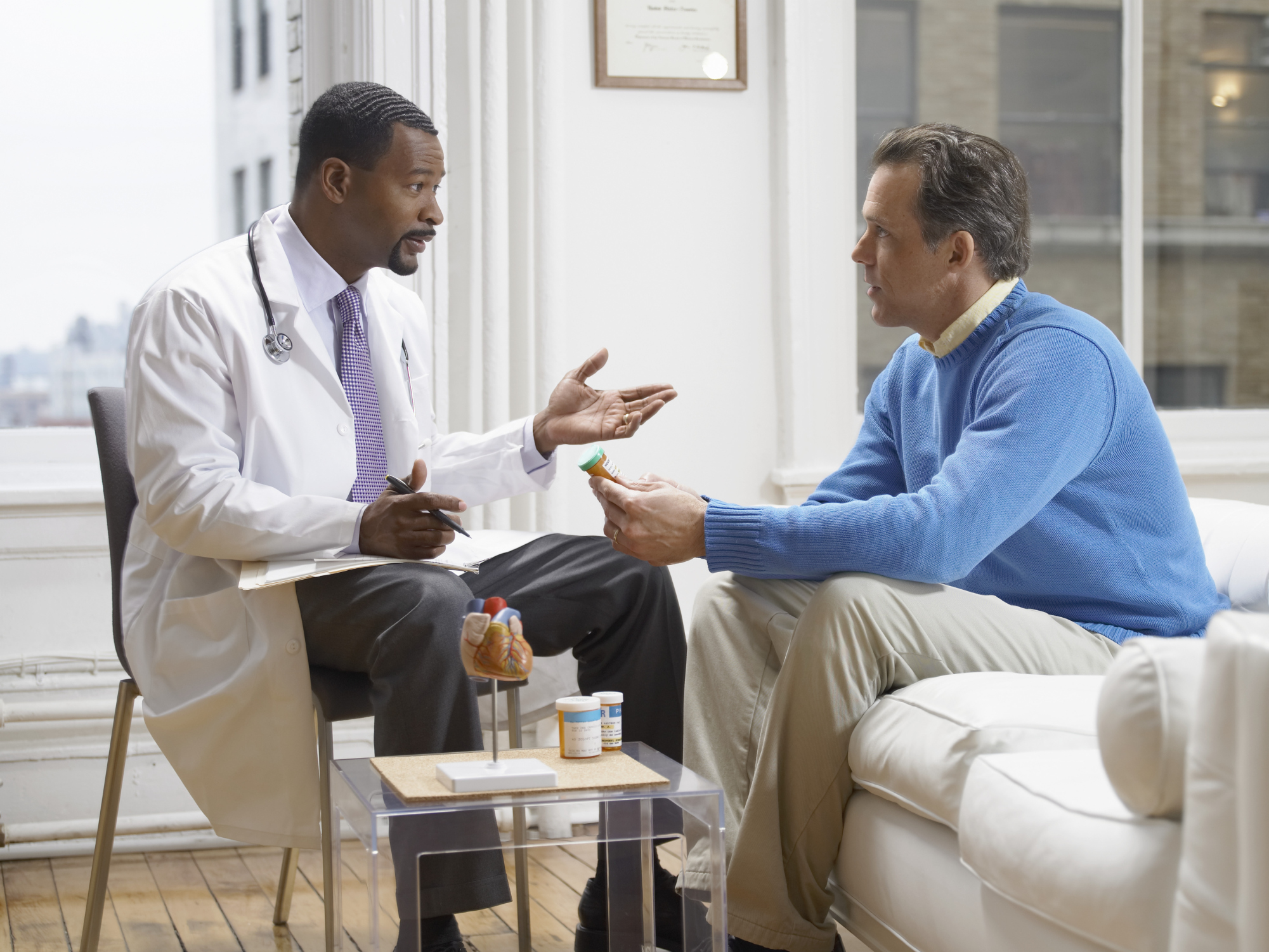 Simple conversation cards may help doctors more effectively discuss antidepressants with people experiencing depression, which could improve patient and physician satisfaction with medication, a Mayo Clinic study has found. The findings have been published in JAMA Internal Medicine.
Conversation Cards to Decrease Noncompliance
Noncompliance—the decision to not take antidepressants, or to not take them as directed by a doctor—can be a serious issue for people with depression and other conditions antidepressants can treat. In one 2003 study of 740,000 people prescribed selective serotonin reuptake inhibitors (SSRI)—the most frequently prescribed category of antidepressants—50% were noncompliant at 60 days, and 72% were noncompliant at six months.
Antidepressants can produce unwanted side effects, particularly in the early weeks of treatment. Some antidepressant users stop taking their medication before side effects have a chance to disappear. Because many people with depression may have to try multiple antidepressants before something works, noncompliance can delay relief from symptoms. The conversation cards are designed to reduce noncompliance by helping people feel more confident in their decision to take antidepressants.
Researchers provided 117 Minnesota and Wisconsin physicians with conversation cards to help them more effectively discuss treatment with their patients. The cards provided evidence-backed information about antidepressants and offered conversation tools designed to help physicians more effectively listen to and address patient needs.
The physicians provided researchers with data from the use of conversation cards with 301 patients. Compared to previous treatment, conversation cards improved patients' feelings about taking antidepressants. On a scale of 100 points, patients had a 5-point increase in their comfort making decisions about antidepressants and a 10-point increase in their knowledge about antidepressants. The cards also encouraged doctors to embrace patient involvement in the decision process, improving involvement by 16 points. Overall, the decision cards more than doubled the likelihood of patient satisfaction.
In a busy medical climate, doctors may be concerned about how much time such conversation tools require. However, the use of conversation cards did not lengthen discussion time. Researchers did not test whether the cards improved compliance with medication, but they suggest use of the conversation cards could improve patient knowledge and involvement, which may lead to an improvement in compliance.
References:
Gharbia, S. A., PharmD. (n.d.). Common side effects of antidepressants. Retrieved from http://www.pdrhealth.com/antidepressants/common-side-effects-of-antidepressants
Keene, M. S., MD. (2005). Confusion and complaints: The true cost of noncompliance in antidepressant therapy. Retrieved from http://www.medscape.org/viewarticle/518273
Nellis, B. (2015, September 29). Decision aids help patients with depression and doctors feel better about medication. Retrieved from http://newsnetwork.mayoclinic.org/discussion/decision-aids-help-patients-with-depression-and-their-doctors-feel-better-about-medication-choices/
© Copyright 2015 GoodTherapy.org. All rights reserved.
The preceding article was solely written by the author named above. Any views and opinions expressed are not necessarily shared by GoodTherapy.org. Questions or concerns about the preceding article can be directed to the author or posted as a comment below.