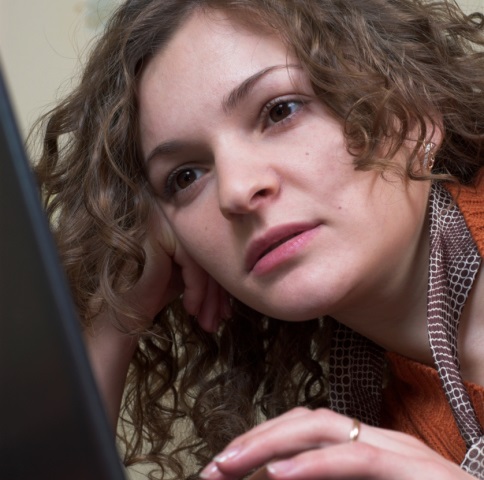 If you find yourself endlessly scanning Facebook only to feel worse about yourself or your life, you're not alone. According to a new study published in Computers in Human Behavior, consistent use of Facebook increases users' risk of depression.
Can Facebook Make You Depressed?
Researchers studied the mood effects of Facebook in a three-phase study. In the first phase, they analyzed 123 active Facebook users who spoke German. In the second phase, 263 participants self-selected through Amazon's Mechanical Turk program. In both groups, researchers noticed a mood decline after participants used the social networking site.
In the third phase of the study, researchers asked 101 active Facebook users whether logging into Facebook would improve their mood. Participants reported that they felt lonelier and less happy when logging off of the site.
Social Media's Grim Mental Health Record
This isn't the first study to find a correlation between Facebook and unhappiness. A 2013 study followed 82 users over two weeks, and uncovered a correlation between frequent Facebook use and decreased short-term happiness. Even more troubling, Facebook users reported lower overall life satisfaction. Another 2013 study of over 1,000 Facebook users found a correlation between low self-esteem and regular Facebook use. However, when researchers controlled for variables such as income and gender, the correlation between Facebook use and low self-esteem was less significant.
The negative effects of Facebook might not be an accident, either. While Facebook users repeatedly site a desire to connect with others as a reason for using the site, some research shows that people's reasons for using Facebook are more complicated. One recent study, for example, found that middle-aged Facebook users frequently use their statuses as a chance to brag to their friends—the study's authors believe that Facebook is a way for people to feel that they're approved of and validated by their peer groups. This pressure to be perceived in a specific way on Facebook might partially explain why Facebook can have negative effects on mental health.
References:
Facebook can make you lonely, depressed: Study. (2014, September 8). Retrieved from http://ibnlive.in.com/news/facebook-can-make-you-lonely-depressed-study/497279-11.html
Herrerra, T. (2013, August 15). The more you use Facebook, the less happy you'll be: Study – am New York. Retrieved from http://www.amny.com/opinion/the-more-you-use-facebook-the-less-happy-you-ll-be-study-1.7051962
Ngak, C. (2013, September 13). Facebook addicts may have lower self-esteem, says study. Retrieved from http://www.cbsnews.com/news/facebook-addicts-may-have-lower-self-esteem-says-study/
Nolan, S. (2013, June 12). Facebook and Twitter fuel narcissism in different ways: Younger people tweet to boast while middle-aged regularly update their status. Retrieved from http://www.dailymail.co.uk/sciencetech/article-2340594/University-study-finds-Facebook-Twitter-fuel-narcissism-different-ways.html
© Copyright 2014 GoodTherapy.org. All rights reserved.
The preceding article was solely written by the author named above. Any views and opinions expressed are not necessarily shared by GoodTherapy.org. Questions or concerns about the preceding article can be directed to the author or posted as a comment below.