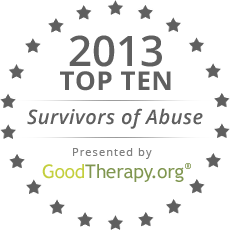 For those who experience abuse—physical, sexual, or emotional—the consequences can be devastating, and the road to recovery may be a long and challenging one. Some survivors of childhood abuse may repress memories until later in life; others may carry the memories with them their entire lives.
Abuse affects several facets of a person's well-being, from the ability to cope with stress to the ability to hold down a job, maintain intimacy in relationships, and handle the many emotional ups and downs of life. Depression, anxiety, posttraumatic stress, sleep disturbances, panic, sexual dysfunction, and issues with self-esteem are just a few of the challenges someone who has survived abuse may experience on a regular basis. Support and guidance during the healing and recovery process is essential to move forward and find peace amid the inner chaos.
We've compiled a list of the 10 best websites for survivors of abuse in 2013—GoodTherapy.org excluded. As with our previous top 10 lists, our selections are based on quality and depth of content, presentation, and functionality.
Submit your picks for our Top 10 awards here.