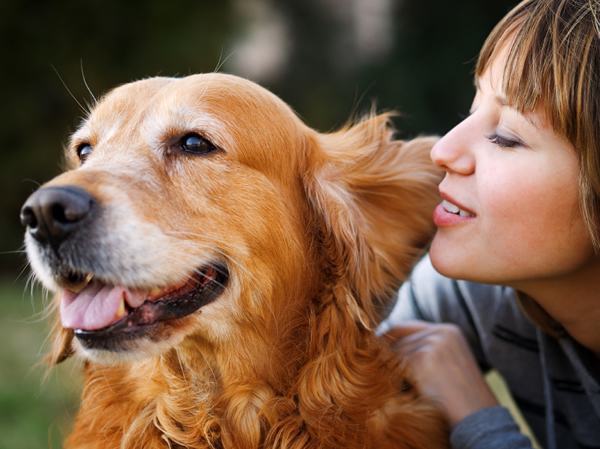 "By encouraging the soul's interest in animals, we can embrace what animals have: resilience, pleasure, and a link to the elemental forms that sustain and renew us all." —Neil Russack, MD
Most of us have encountered animals as pets, wild creatures, or dream animals. Connecting with animals often helps us break through barriers we create as humans and opens the door to new ways of living.
As you read this article, I hope your imagination is stirred with the hope of reconnecting you to your animal life. Animals (other than the human variety) bring a healing presence into our lives and offer us their wisdom.
Earth
A woman dreams of an illuminated stag. Frequently she sees deer nearby her home. Each encounter of woman-deer brings a sense of reverie and awe. She is being called to notice what is dear (deer) to her.
A squirrel darts in front of a man's car. The man swerves the car and nearly misses the squirrel. The quick movements of squirrel remind him to slow down, breathe, and even to take time to stop and notice. What is making him so frantic these days?
A single mother with small children who is taking classes and working as a full-time employee for a demanding employer takes her dog for a walk. They find a bench with a view of the water and sit down enjoying the view together. She talks to her dog and tells him her life story and her hopes for the future. He listens without comment.
A doctoral student takes a break from his studies and visits the local zoo. He has been in over-drive and is looking to visit with the slow Lori in the nocturnal house as a way of exploring his own pace and need to find stillness. Once at the zoological gardens he notices a family of river otters. What a different personality from what he imagines a slow Lori to be. The student wanders between the two, the slow Lori and the otter, reminded of the tension of the opposites. How can he slow down? How is he racing through life? Playing?
Dragon Fire
An exhibit displays purses made with the skins of alligators, crocodiles, and snakes. Some visitors are intrigued and others put off by these containers made of the remains of snakes (dragons).
A Tyrannosaurus Rex peeks into the window of the house. No matter where Terry travels in her dreamscapes over the course of a year T-Rex follows always glaring through one window or another. Terry buys herself a necklace with a picture of T-Rex and wears it everywhere she goes. Wearing her necklace is a way of honoring her instinctual nature, very BIG.
Water
A tsunami is coming in without warning. A pod of killer whales, orcas are behind the breakers. When the dreamer awakes she feels calm and goes back to sleep without difficulty after writing down the dream in her journal.
Baptized by water, water invites change. What is hidden below the surface?
There are as many as 19 herons in the wetlands. They come when it rains and they disappear during the summer dry months. Herons are a study in tenacity and focus. Near the shore they wait, standing guardian over a ground squirrel tunnel exit.
Air
A red-tail hawk flies overhead; in its talons a successful kill.
Two eagles fly overhead and swoop toward each other stopping traffic below them. Everyone who notices this air dance watches with mouths gapping, fingers pointing toward the sky. Awe.
The snowy owl migrates back to the farm every winter. This morning he is curious and hovers by a kitchen window nearby so that the resident inside can see all the detailed markings in her face which help her to hear.
You can encourage your soul's interest in animals by:
Honoring your animal dreams and visitations.
Reading about animals of land, sea, and air and their behaviors.
Caring for and creating a playful, trusting relationship with your pets.
Developing curiosity and noticing animals and writing a poem or short story about them.
Sharing what you learn with children through outdoor playgroups.
Picking an animal card (see references) and meditating on its usefulness in your own life path.
"A pervasive feeling of disconnection is one of the great casualties of modern culture. A hundred years ago, we walked on dirt roads; we road animals that sweated, grunted, who flesh touched our flesh. We looked into the eyes of animals and into our own souls." —-Neil Russack from Animal Guides: In Life, Myth, and Dreams (2002)
Related Resources:
Leonard, Linda,

Following the Reindeer Woman

Jamie Sams, David Carson, and Angela C. Werneke, Medicine Cards:

The Discovery of Power Through the Ways of Animals

A.R.A.S Collection, Archetypal Symbolism & Images, http://aras.org (animal images and commentary)
© Copyright 2011 by Mary Alice Long, PhD, therapist in Langley, Washington. All Rights Reserved. Permission to publish granted to GoodTherapy.org.
The preceding article was solely written by the author named above. Any views and opinions expressed are not necessarily shared by GoodTherapy.org. Questions or concerns about the preceding article can be directed to the author or posted as a comment below.